Co-Ed Adult Volleyball League
Co-ed Adult Volleyball League
Get in the game this Spring with an Adult Volleyball League. Grabs some friends and bring your 'A' game on Friday Nights. This is a 5 week league featuring 2 games a week!
Register as a player or full team for our Adult Volleyball League!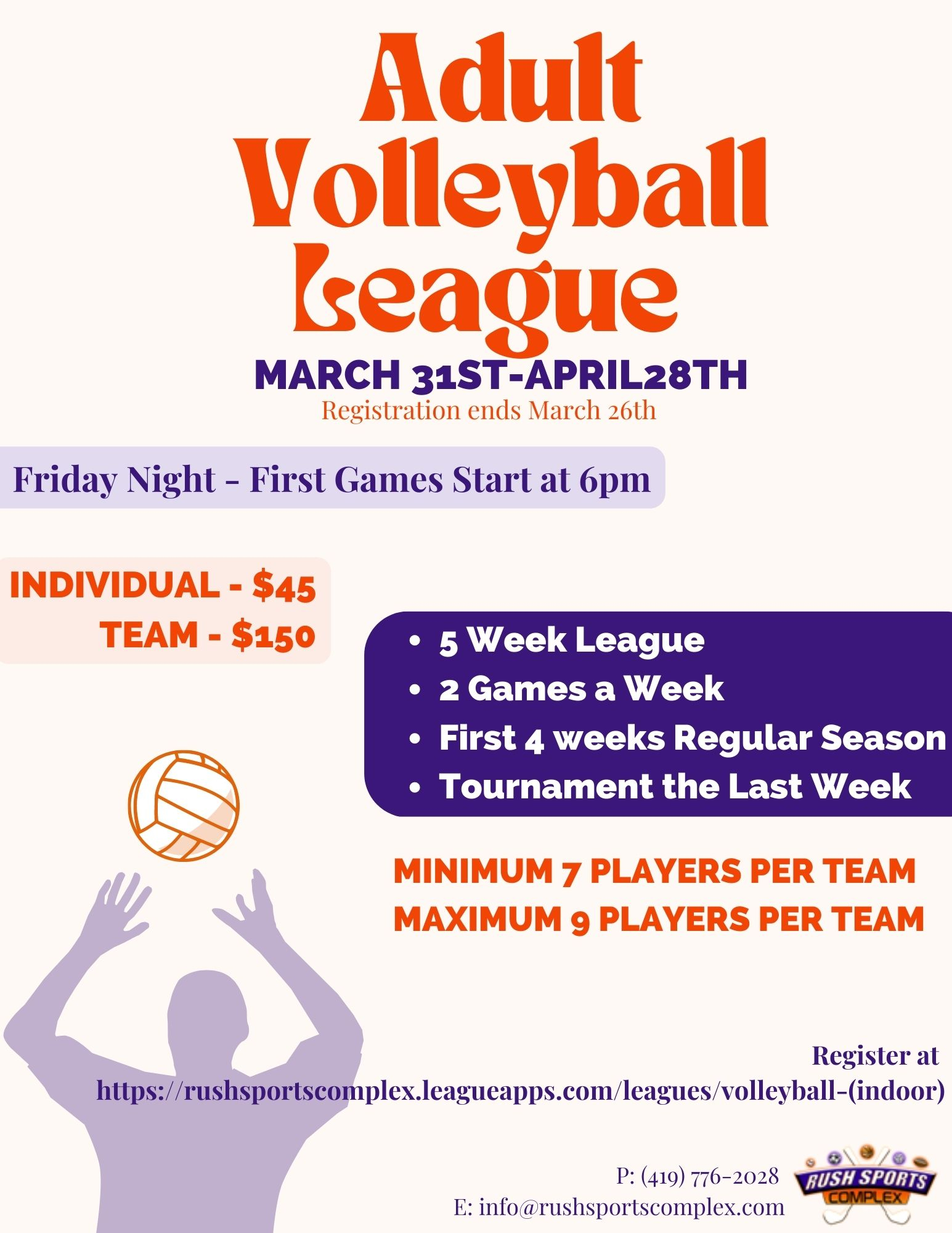 What To Expect From our Adult Volleyball League
We accept registrations from teams and individuals. Teams will play two games per week on Friday nights. First games will begin at 6:00pm. Every team will have a 4 week regular season featuring 8 games. The league will conclude with a tournament starting during the 5th week.
For more information, contact our league coordinators Mike and Nikki Etzler at georgeetzy@gmail.com or call the front desk (419) 776-2028. League rules can be seen below.
Registration is open, so sign up today!
*Rush Sports Complex Members receive a 15% discount on league registration. Membership discount applies for individual registrations, and teams with at least 3 members on the roster. Call 614-568-1209 to get your discount code!